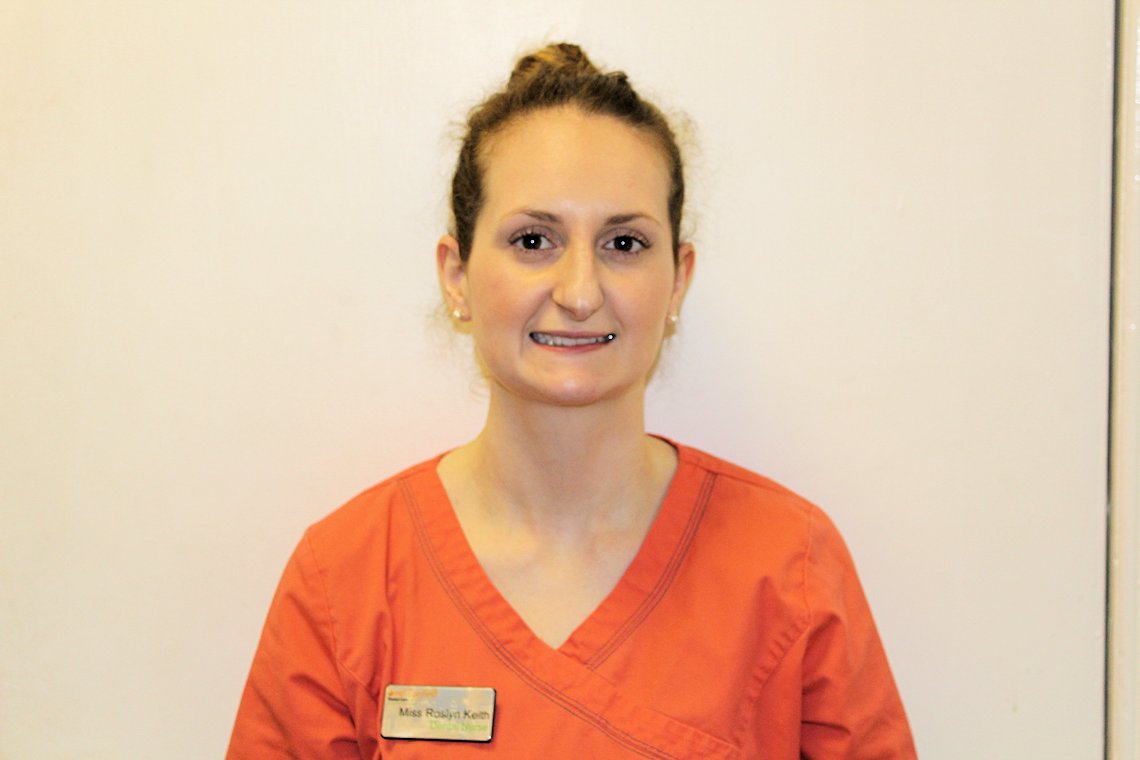 Mrs Roslyn Donnelly. Dental Nurse.
Mrs Roslyn Donnelly. Dental Nurse. GDC 234113
Roslyn is a long term staff member who is well respected for her extensive knowledge and chairside abilities. She has recently completed a dental impression taking course meaning that she can further help to make cosmetic dentures, tooth whitening trays and Invisalign teeth straightening.
However Roslyn's knowledge extends beyond the dental clinic. She always remembers a name, a place, a story and a face.
"I have been working as a Dental Nurse for 7 years and qualified in 2012.
My passion in life is music (although I do not have a musical bone in my body.) I like live music/bands and I enjoy going to keep fit classes. I also enjoy arts and crafts"