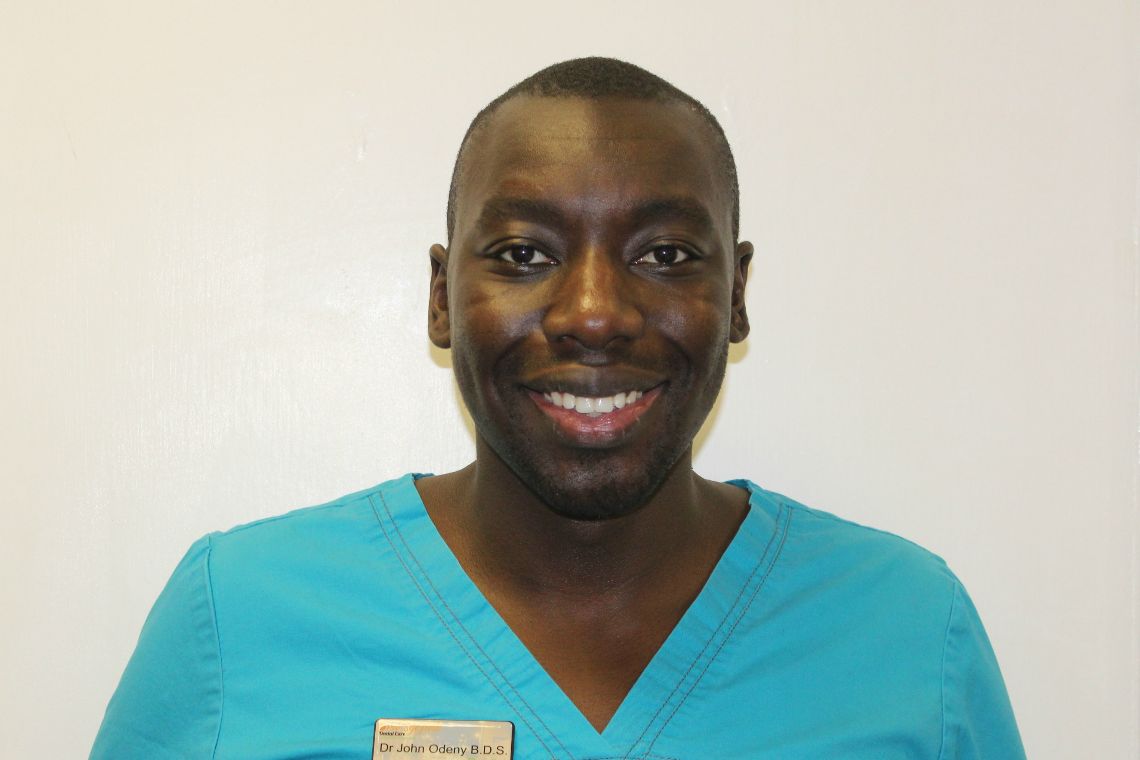 Dr John Odeny B.D.S. (Dundee) Dentist.
Dr John Odeny B.D.S. (Dundee) Dentist. GDC 113350
Dr Odeny qualified from the University of Dundee in 2007. Since then he worked in two practices in Lanarkshire gaining experience in general practice. In 2016 he sat and passed two exams resulting in a membership of the Royal College of Surgeons.
"I knew from a young age that I wanted to be a dentist. From the beginning I always had the ambition to own and run a dental practice. The sale of Orangefield Dental Practice came at the perfect time for me. In 2016 I was informed that Ian Galt had planned to retire and that he was looking for a buyer for his practice. Orangefield Dental Practice was established in 1979 and has been a very busy and popular practice since then. As I had planned to relocate towards the West Coast I grabbed the opportunity with both jaws!
I took over the care of Ian Galt's patients in November 2016. Since then I've met many of my new clients from all walks of life, near and far, from across the road to across the water! It's been a pleasure to meet those of you who I've met so far and I look forward to meeting the remainder of Dr Galt's previous patients as well as welcoming new clients to our pain-free clinic.
As I am keen to continually progress my career I frequently travel to Manchester and London to learn the most recent developments in dentistry. I'm currently part of a group in London which explores advanced restorative and periodontal (gum) techniques as well as cosmetic dentistry.
The World of Dentistry is changing. In years gone by many people would attend the dentist, request an extraction and only have the option of a denture or nothing at all! Fortunately these days we have onlays, crowns and dental implants. An implant is a replacement for the root of your tooth that will hold a crown or bridge firmly and potentially negate the need for a denture altogether. I'm happy to announce that Orangefield Dental Care can now provide dental implants to replace missing teeth as well as Invisalign teeth straightening.
Out with dentistry I am a huge fan of cars, motorbikes and motorsport. I never miss an F1 or MotoGP race and have been to both the British and Monaco grand prix and the Isle of Man TT. I enjoy car track days and socialising with friends."