What's the most important aspect of your life?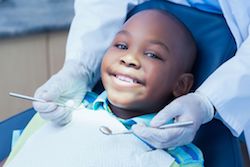 We know your children are your world. At Orangefield Dental Care we want to help you to get it right for your children from the beginning. That means giving you advice and support before birth, during the early years and all the way through the teenage years until your child is independent.
Childsmile
Childsmile is a programme developed in order to improve the oral health of children throughout the country. It's a distressing fact that tooth decay is the most common reason for Scottish children to be admitted to hospital for a general anaesthetic. With a little bit of guidance we aim to prevent your children from experiencing tooth decay and its potentially lifelong repercussions.
Top Tips for Teething Tots!
Although it's important to let children practise, an adult must brush their teeth for them until they can tie their shoelaces
Start brushing gently as soon as the first tooth has appeared. This is usually at the bottom.
Brush using a soft to medium brush with a small head
Use a fluoride toothpaste with 1000ppm (parts per million) of fluoride until your child is age 6 then change to minimum of 1400ppm of fluoride.
After brushing, spit out excess toothpaste but don't rinse with anything as this removes the protective fluoride from the toothpaste
Flossing can help to prevent decay between teeth. "Floss if poss"!
High frequency of sugar intake is the greatest cause of decay.
| | |
| --- | --- |
| The Naughty | The Nice |
| Carbonated drinks | Plain water |
| Fruit juice | Plain milk and low sugar dairy |
| Diluting juice (including no added sugar juice) | Fresh fruit and vegetables |
| Tea and coffee containing any sugar at all | Fish, meat and poultry |
| Sweets, chocolate and lollipops | Pulses, seeds and nuts |
| Tomato sauces, sugary yogurts and dried fruit | Complex/wholemeal carbohydrates |
8. Food and drink from the naughty cupboard should be avoided, or eaten during meal times and teeth brushed an hour later.
9. Teething rings or gel (must be specifically for children) can be useful for pain.
10. Bring children to see their dental professional when as young as possible so they get used to the dental environment. Our friendly staff can't wait to see your latest addition!