What are the benefits of this system?
Virtually Invisible – Most people won't know you're wearing them
Comfortable Treatment – No braces, brackets and wire
Hygienic – take them out to eat, brush and floss
Flexible Payment Options – From £8 per week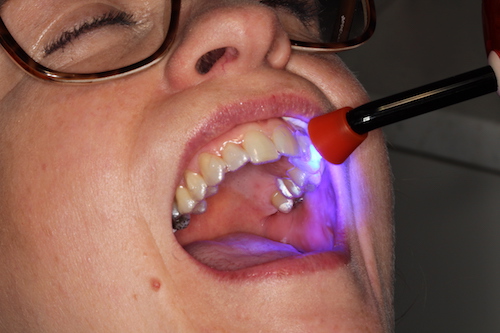 Do you dread having your picture taken? Looking forward to a special occasion? Have crooked, overlapping or gaps in your teeth? Want a solution to these problems which is quick, comfortable and virtually invisible?
At Orangefield Dental Care we offer teeth straightening using the Invisalign orthodontic system. A series of clear aligners which gently move your teeth to the desired position.
How long does it take?
Results can be seen in as little as 2 weeks. The treatment is usually completed in 3 to 6 months depending on the tooth movement required.