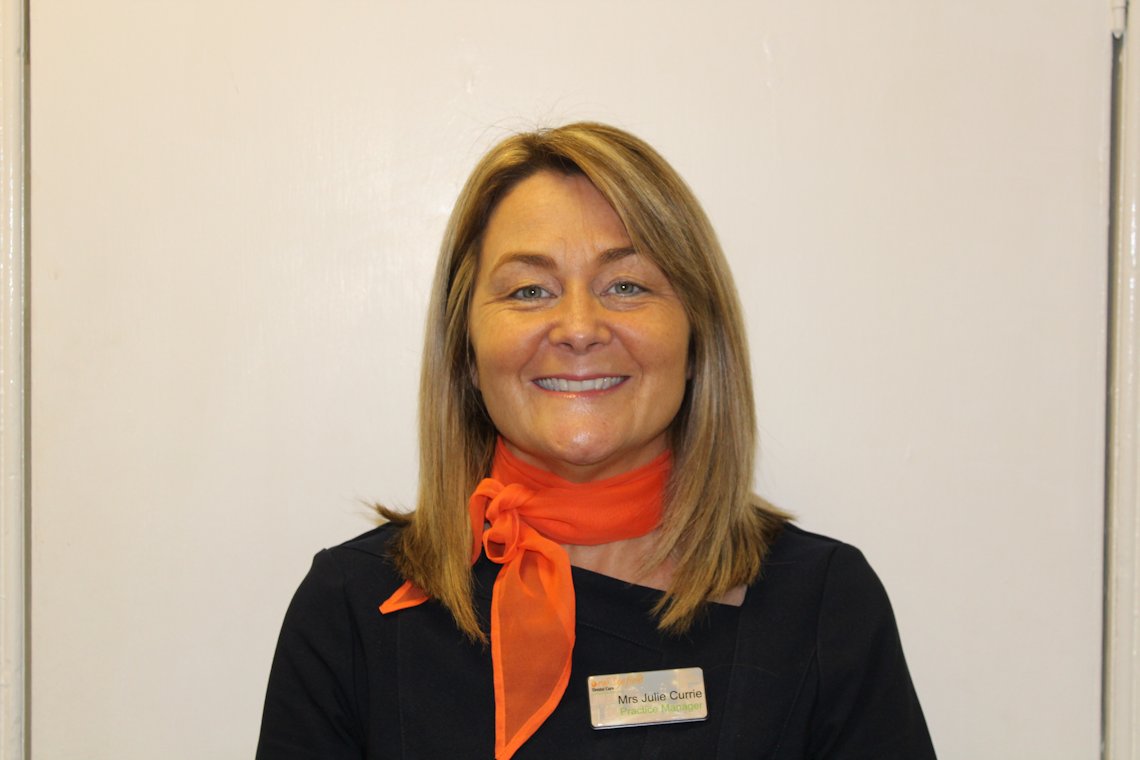 Mrs Julie Currie Practice Manager
Julie is our team leader and practice manager. Though you see her mostly at the reception desk, her roles are numerous and varied. From organising finances and dealing with stock to dealing with external businesses and timetabling staff. Each is handled with the utmost diligence and an attention to detail that belies the time constraints she faces.
Her organisational and time keeping skills are put the test in her personal life too. Balancing a busy family life with work, yoga and exercise classes and looking after her cats while still maintaining a healthy social life is equally impressive.
"I am the Practice Manager at the surgery having previously worked as a Dental Receptionist for a number of years within the practice.
In my spare time (which is rare) I enjoy going to the gym, walking and shopping. I have two fantastic kids who keep me very busy and two gorgeous kittens who rule the roost"